Tatum Economic Development Corporation (TEDCO) is working hard to grow Tatum's economy. TEDCO is looking to the future, holding on to the past, while expanding, retaining and attracting new businesses. We are actively marketing, holding lively community events and targeting new business. Tatum is a type A Economic Development Corporation.
Board Members
President-Darin Anthony
Vice President- Tate Smith
Secretary- Erika Smith
Treasurer- Kendra Friend
Member- Fred Grindle
Executive Director/Coordinator- Nakia Smith
Make Preparations To Be In Attendance!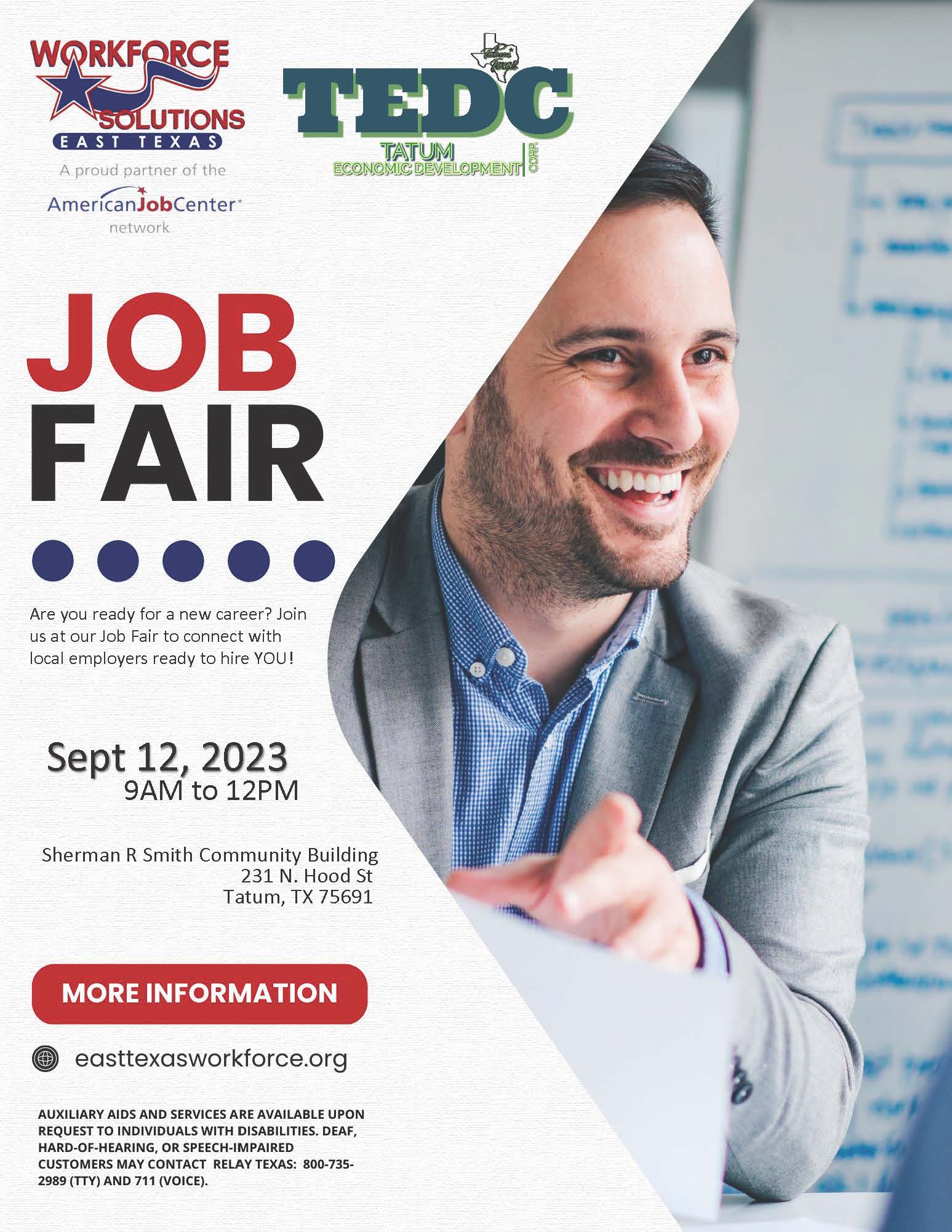 Tatum Economic Development Corporation Mission
Committed to working towards growth and development in a community that recognizes the value of economic prosperity in the pursuit of business opportunities.
To learn more, call, come by or email. Our hours of operation are 8:00 AM-4:30 PM Monday through Friday. We look forward to hearing from you.
TEDCO office: 903-947-6403
105 Platinum Way
P.O. Box 989
Tatum, TX 75691
Info@EDC.tatumtexas.com